Women's Ministry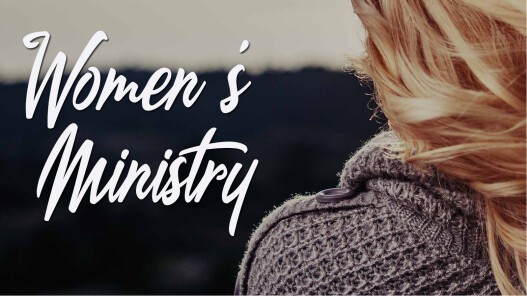 Women's Ministry is a place where we grow together, build relationships with each other, and serve alongside one another. We seek to lead women into a personal and passionate relationship with Jesus Christ, embracing the truth that we are in deep need of His saving grace.
This grace removes our pretense and frees us to be honest and real with ourselves and others as we find our worth and our identity in God. His life-giving grace takes hold of our hearts, transforming our lives in our friendships, marriages, church, community, and the world.
For more information, contact Shannon Young at 817-475-1098.
Events:
ART DAY WITH MOM: August 9th 10:00 AM at the church in the gym. Come out of the heat for a craft, bible story, games & ice cream sundaes. Questions? Contact Sarah Meadows (972)345-0419.
Click Here to sign up and to get more information.
LADIES NIGHT OUT: August 16th 6:00 PM at Drake's Yoke in Willow Park. Questions? Contact Jennifer Weber (630)862-8615.
DRAW NEAR: September 21-23 on Lake Whitney. Our hope is that this will be a weekend away from the hustle and bustle of everyday life to create space for prayer, silence, reflection, and discussion as we go deep and study 1st and 2nd Peter. We know that when we draw near to God that he draws near to us! Our hope is that God will speak to us all in a very real way and in turn we will turn around and share what we learn to aid in the spread of the gospel. Questions? Contact Jennifer Weber 630-862-8615.
Click Here to sign up and to get more information.
Bible Studies:
WEDNESDAY MORNINGS: 9:30 AM -11:30 AM in Coffee Bar Area.

Beginning August 1st for 4 weeks in the book of Ruth: God can seem distant when dreams fade, people die, or careers fail. It may feel like He slammed the door in your face and walked out for good. No one knows the feeling of abandonment more than Ruth and Naomi. Their story begins with the worst—death, famine, and poverty. And God remains silent. But the book of Ruth doesn't end with despair. The story brims with hope because God works on behalf of the two widows in ways they least expect. The book of Ruth teaches us about God's faithfulness, love, and providence. Childcare is provided with registration.
CLICK HERE to sign up today.
Facebook Study: Beginning July 1st for 6 weeks, Crossing the Waters. Get ready for the wettest, stormiest, wildest trip through the Gospels you've ever taken! The Gospels are dramatic and incredibly wet, set in a rich maritime culture on the shores of the Sea of Galilee. Yet we've missed much of this perspective—until now. In this 6-part series, Leslie Leyland Fields, author, speaker, and seasoned Alaskan fisherwoman, takes us on a journey through the life of Christ. She leads us across the waters of time and culture out onto the Sea of Galilee, through a rugged season of commercial fishing with her family in Alaska, and through the waters of the New Testament besides the ragtag fishermen disciples. Her own story and her fresh insights will challenge our understanding of Jesus and what it means to "Come, follow me."
Click Here to join and to get more information.
Click Here to get ready and sign up for an account on Right Now Media, which our church provides for you.
Questions? Contact Jennifer Weber 630-862-8615.
MOPS:
MOPS will meet 9:30 AM -11:30 AM on campus in the Adult Building on the 2nd & 4th Mondays of each month following the school schedule. COST is $50. Childcare provided with registration. Being a mom is a challenging and sometimes lonely job. If you are a mother of a preschooler (pregnancy through kindergarten) and long for some "grown-up" time, then ALEDO MOPS welcomes you to join us! MOPS is a non-denominational, Christian organization dedicated to meeting the needs of mothers of young children. The women in MOPS come from different backgrounds, yet have similar needs and a shared desire to be the best moms they can be. There will be a time of small groups where we dig into God's Word and break it down together. There will be guest speakers, activities, coffee and snacks. Playdates will meet the 4th Monday of each month and will be off-campus - locations TBA each week.
Click Here to sign up and to get more information.
Questions? Contact Sarah Meadows at 972-345-0419.
Discipleship & Mentoring:
We will be kicking off this program in the fall.
Questions? Contact Andrea Nelson at 817-797-9500.
Prayer Ministry:
If you are a mom with little ones or a career woman with a busy schedule or a senior adult, regardless of your season in life, this ministry is one which you can be a part of. Our team prays for our ministerial staff, support staff, and the Women's Leadership Team. Praying for our leaders is the greatest support we can give them. Our team members receive a prayer list each month with different ones to lift up in prayer and to encourage.
Thessalonians 5:16-18 Psalms 145:18
Questions? Contact Sharon Pate at 817-680-3093.
Book Club:
Our current reading: The Masterpiece By Francine Rivers Our discussion will be August 23rd on campus in Meeting Room 1.
Questions? Contact Amy Vann at 817-253-9393.
Crochet With A Twist:
WEDNESDAY NIGHTS: 7:00 PM -9:00 PM on campus in Meeting Room 2. Do you Crochet? Bring your own project and come. Want to learn how to crochet? Bring a hook(size J) and some yarn and come, we will teach you. Come visit, work on your own project, start a pray shaw, or learn to crochet. All ages and skill level welcome!
Questions? Contact Amber Vrbas